About
Amateras Server is a powerful media server based on Amateras' projection correction technology to build reliable and flexible displays for permanent installations and temporal events. It can also diplay video from any inputs or high resolution real-time content running on the server without distortion on any screen surfaces. It also features robust single-server specifications designed for permanent installations and integration with various external devices. It can be used in a wide range of applications such as event video systems, projection mapping, digital signage and theater construction.
Product Brochure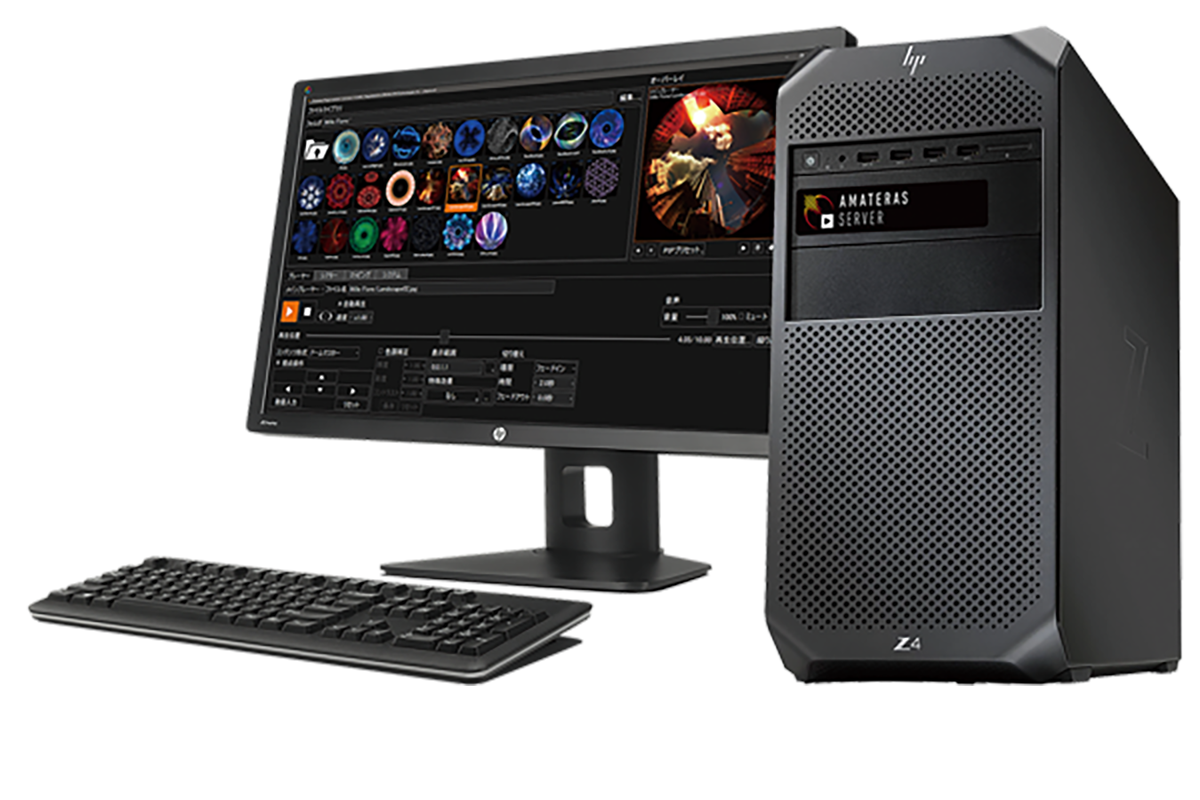 Features
How to Purchase
Amateras Server will be sold on a per-project basis (site license). Some software can be tried out in advance with free trial versions.
*It will take about a month to manufacture the hardware equipment. Please contact us as soon as possible.
If you would like to receive training in projector calibration or have our staff perform calibration work on site, please contact us for further information.
Contact
For more information on Amateras products and services, please contact ORIHALCON Technologies, Inc.