About
Amateras Panorama Player is a media player software dedicated to panoramic cylindrical screen theaters with 360-degree content using multiple projectors or displays. As with the Amateras Dome Player for dome theaters, it offers the ease of use and functionality that only dedicated software can provide. It builds accurate 360-degree image projection from any viewpoint position in a short setup time. In addition, flat content and live video can be displayed as Picture in Picture style, just like putting up a poster on the panoramic screen surface.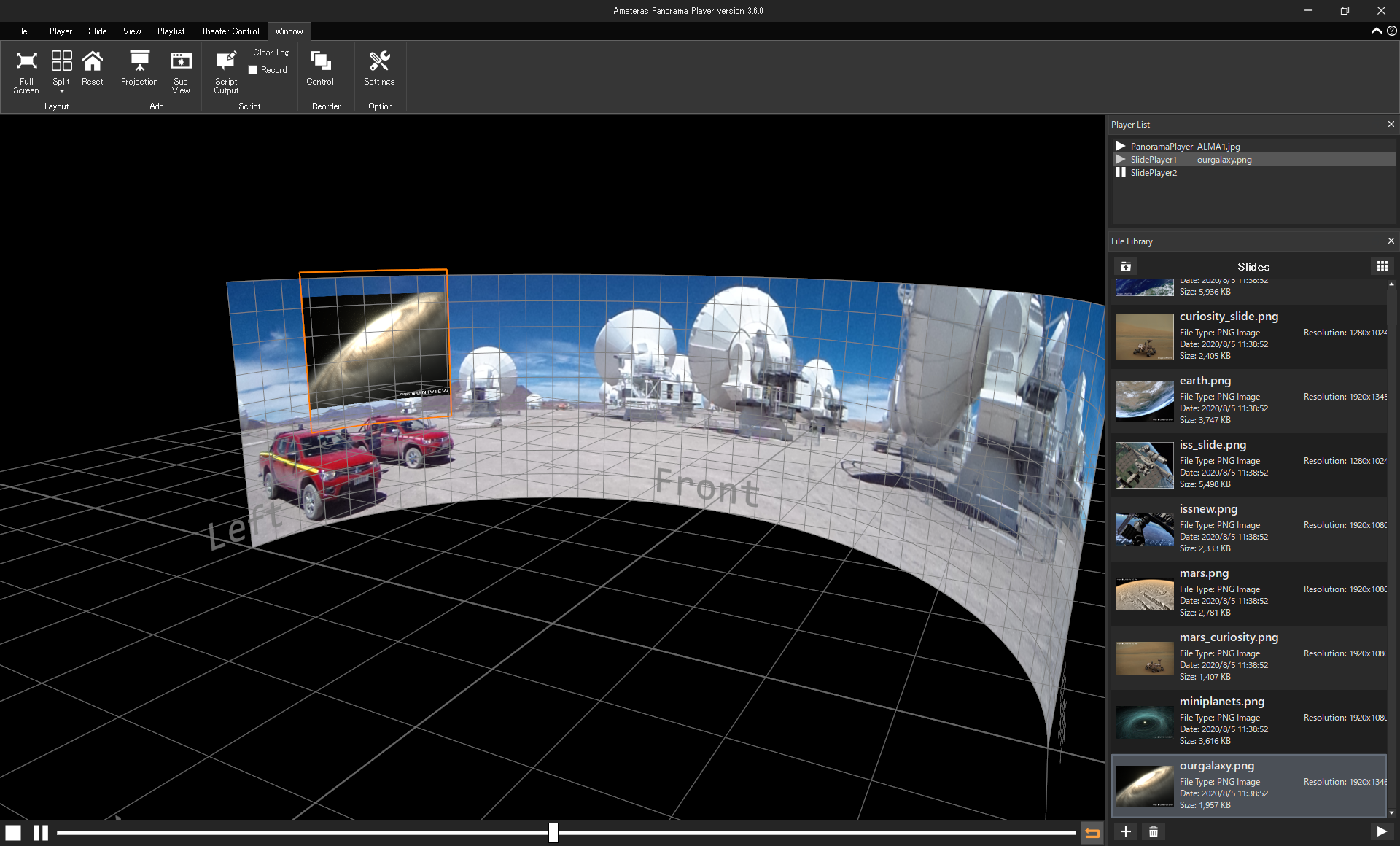 Download
System Requirements
| | |
| --- | --- |
| OS | Windows10 (64bit only) |
| CPU | Corei5 or better |
| Graphics | NVIDIA GeForce/Quadro series graphics cards |
* High performance CPU and graphics cards are required for high resolution movie playback.
* To build a full-scale system with multiple projectors, consider installing Amateras Server.
How to Purchase
Please contact us for pricing information. Software can be tried out in advance with free trial version.
If you would like to receive training in projector calibration or have our staff perform calibration work on site, please contact us for further information.
Contact
For more information on Amateras products and services, please contact ORIHALCON Technologies, Inc.