About
Amateras Slicer uses Amateras' powerful image mapping features to convert still and video images and videos by applying distortion correction, blending, and other video processing (called slicing). Amateras Slicer also handles high-resolution 360-degree video processing, including interconversion of 360-degree video formats and angle adjustment, without the need for an Amateras Server. It also has a batch function to process multiple slicing tasks sequentially, and the ability to re-slice all the existing contents at once after adjusting for projection misalignment in the projector.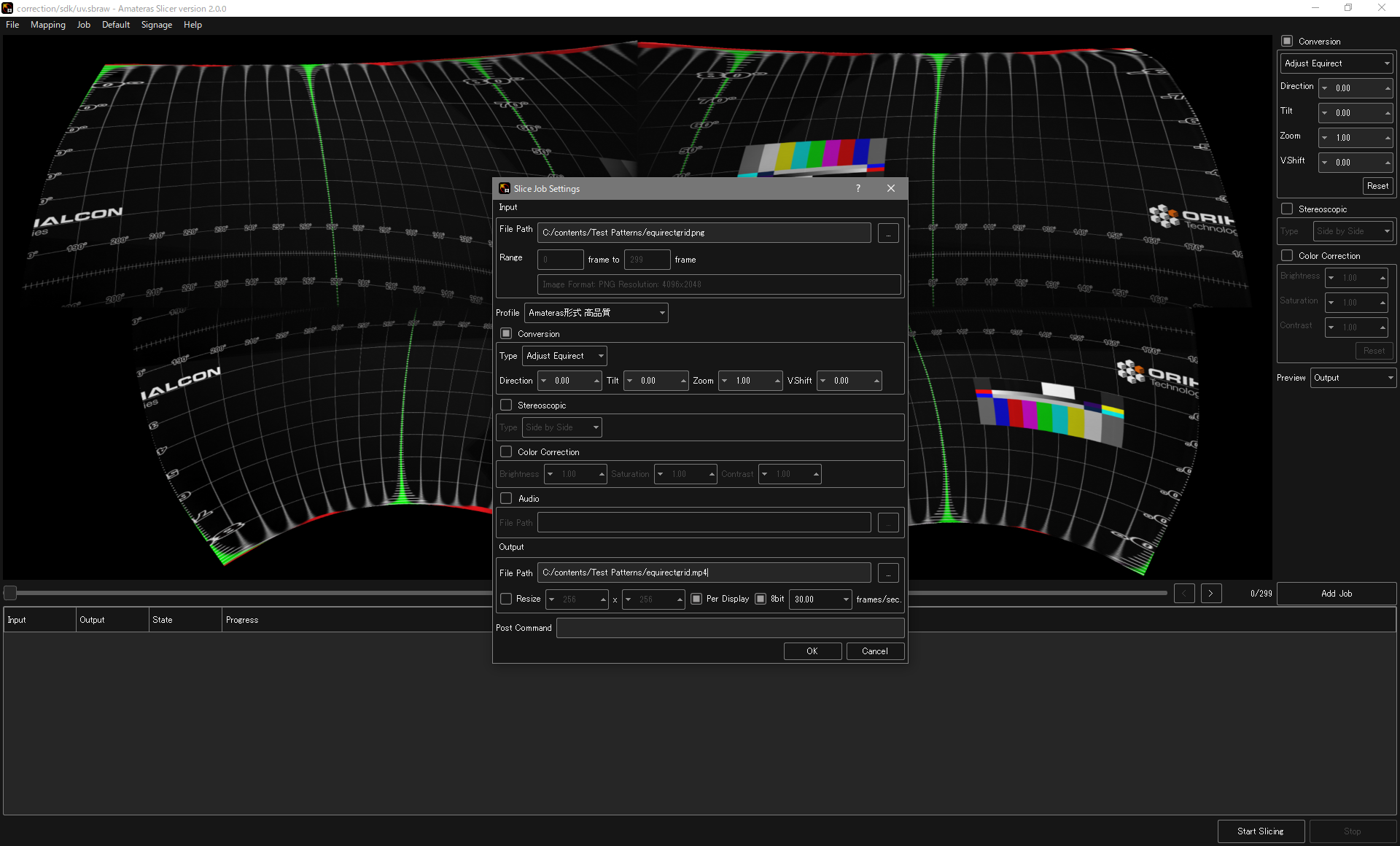 How to Purchase
Please contact us for pricing information. Software can be tried out in advance with free trial version.
Contact
For more information on Amateras products and services, please contact ORIHALCON Technologies, Inc.